At Advanced Pet Care, we offer a top of the line in-house laboratory, digital radiology (x-ray), and ultrasonography.
Our in-house laboratory is made by IDEXX, the leader in veterinary in-house diagnostics. From pre-op blood screening to emergencies to thyroid and cortisol testing, we can diagnose a wide variety of diseases. Having the laboratory in house means we can get results in as little as fifteen minutes.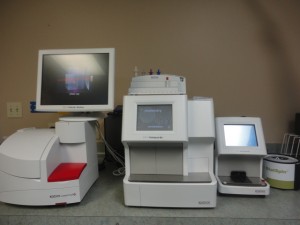 Our digital radiology is made by Konica Minolta and is used in many human clinics and hospitals. The digital unit gives us the ability to fine tune images to get the diagnosis right the first time. We also have the ability to email xrays to board certified veterinarians for any complicated cases.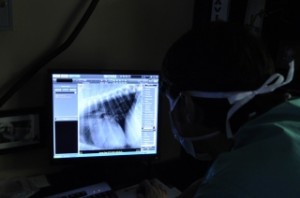 Our ultrasound machine is made by GE, a well trusted manufacturer. Ultrasonography offers a more in depth view of your pet's internal organs and can help further diagnose your pet's illness.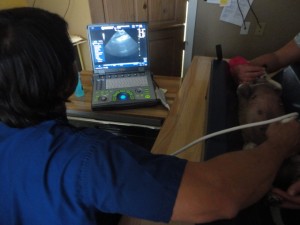 If you have any questions, please ask one of our team members about our advanced diagnostic tools.